BioPartner UK
BioPartner UK is your point-of-contact for the UK delegation at Bio-Europe 2015, exhibiting at booth 56d.
BioPartner UK is an independent UK trade organisation, accredited by government and working with stakeholders and private agencies to promote UK expertise and provide practical support for those trading overseas.
BioPartner is a membership organisation, supporting UK SMEs and startups, and signposting organisations worldwide to UK expertise. BioPartner disseminates tradeshow access grants to help UK-based SMEs exhibit their services and products in new overseas markets.
Mr Darius Bateson
Conference Support Executive
Ms Finlay Lynch
Conference Support Executive
Mr Marius Oprean
Sharp Clinical Services secondee

Scottish Development International
Scottish Development International is a government-funded organisation which provides access to key Scottish product and service companies in the life sciences, together with research and clinical expertise from Scottish Universities and Research Institutes and financial support programs to support your development.

Scotland's life sciences sector consists of over 650 organisations employing over 32,500 people and is one of the world's leading centers for stem cell research and regenerative medicine. Scotland has built a reputation as one of Europe's leading locations for the development of new tools and technologies, as well as the clinical assessment of new cell-based therapies. These strengths are based on the connectivity of the translational, clinical, analytical and regulatory support mechanisms.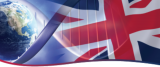 United Life Sciences (ULS)
United Life Sciences (ULS) is a strategic partnership representing 1225 life science and healthcare organisations across the UK and internationally. The partnership was formed by four Founding Partners: the BioIndustry Association (BIA), Bionow, BioPartner UK and One Nucleus (ON) in 2014 and MediWales joined in 2015.

The ULS collaboration has member and the wider UK life science sector at the heart of its purpose and is the basis for all joint activities. We strive to avoid duplication of effort and coordinate the founders' activities whilst recognising each other's areas of strength so that member companies can benefit from more effective and coherent sector support.

Since 2012 ULS partners have worked together on a range of activities - including the creation and publication of a UK Life Science Manifesto 2015 - 2020, which is aimed at all political parties, and calls for the Biomedical Catalyst scheme to be continued in the interest of the nation's health and wealth. ULS has also hosted a number of joint events both in the UK and overseas, and will be undertaking further joint initiatives plus providing cost effective attendance at each other's events to maximise the international impact of the UK.
The 1225 life science member companies are listed here:
United Life Sciences member companies
Ms Deborah Laubach
Operations Manager, MediWales