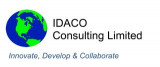 IDACO Consulting Limited
Strategic pharmaceutical and pre-clinical consulting services.
Undertaking due diligences on behalf of organisations in- and out- licensing development drug candidates.
Critical due diligence, rationalisation and evaluation of IP portfolios and early-stage/preclinical projects - ultimately looking to de-risk projects and increase commercial attractiveness and licensing potential.
Undertaking commercial evaluations and preparing value propositions for early-stage projects.
Translational development support to academia, bridging ideas and projects into commercially attractive proposals.
Advising and supporting academic institutions, start-ups and SMEs on out-sourcing strategies - looking for timely, cost-effective solutions and accelerating the speed of progression and completion of projects.
Oversight and management of outsourced CMC and preclinical projects.
Exploring innovative business models and opportunities for funding between academia and the out-sourcing network, looking to create collaborative win-win partnerships to progress projects.

Illingworth Research Ltd
Illingworth Research is a full service clinical CRO with experience across all phases of development from Phase I / proof of concept studies to post-marketing studies for small molecules, biotechnology products, medical devices and diagnostics. With a network of clinical infrastructure covering most therapeutic areas varying from clinical research units, primary, secondary and tertiary care sites across Europe and with partners in North America and Australasia, Illingworth has the capability to deliver large multi-centre global studies on time and within budget. Illingworth also provides research nurses for patient homecare to support studies for optimisation of patient retention and compliance. Illingworth also offers a medical photography service.